---
Books
From technological fiction to office humor to canine coming of age - Bayla brings you laughs, thrills, and woof.
Every book has a story behind the story. Click on the cover within each book section below to visit the detail page, or click the link to go directly to the order page.
The Human Society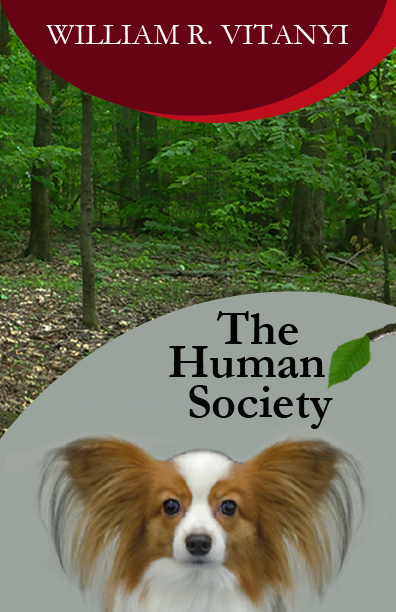 A very smart show dog strikes out on his own in a quest to become human, but the world outside the ring is a dangerous place.
After he misreads a sign, Paps enlists the help of all classes of dogs--both wild and domestic--to find the Human Society, where dogs go to become human, or so he believes.
Amazon Apple Books Kobo B&N Smashwords
Official Guide to Office Wellness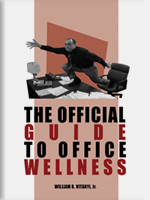 100 office workers pose on, over, and in their desks and cubicles to demonstrate animal-inspired techniques designed to alleviate office maladies. Winner of an IPPY for humor.
Gift one to your favorite office worker! Click the cover to learn more.
Kindle $2.99
Palm Sunday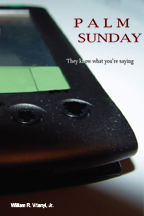 In this techno-thriller, a hidden agency is secretly data mining all online communications to create a "societal profile".
This snapshot of the national conversation is the result of scooping up virtually everything communicated online by everyone. If you send it, they store it. Click the cover to learn more.
Kindle $2.99
Kyuboria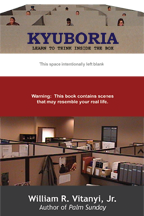 Cubicle humor with a twist.
State worker Clint Palmer has spent far too much time in the box, and his cubicle weariness has now been honed to razor sharp indifference. One day he learns of a grant that could fund his dream company, but to qualify he must get fired from the State. Click the cover to learn more.
Kindle $2.99
We are a participant in the Amazon Services LLC Associates Program, an affiliate advertising program designed to provide a means for us to earn fees by linking to Amazon.com and affiliated sites.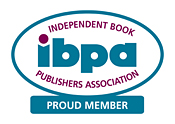 © 2021 Bayla Publishing LLC