BAYLABITS
---
Write and Publish a Book
Welcome to the micropublishing revolution. In the old days, before the revolution, large corporations determined what was published. Many great authors went undiscovered, victims of a literary consignment system that relegated most authors to invisibility. Micropublishing is the creation, production, dissemination, and marketing of as few as one title, often one's own manuscript, under control of a very small publishing entity, often consisting of one person. This is possible due to awesome technological advances, now available to everyone. Learn more in our article at HubPages.
Make Money Writing Articles
You may spend most of your writing time engaged with a novel, play, or essay, but the financial return on any of these is uncertain at best. In the meantime, consider writing articles in the form of Hubs at HubPages. This is a free writing community where you create short articles (around 1200 words) which pays you when readers click on ads. You don't set up the ads, that's automatic. It's fairly easy and actually does generate cash flow. Learn more in our article at HubPages.
How to Create Android Apps
For the more technically inclined, creating apps for Android may be something you've wanted to do, but didn't know where to start. Basic for Android, or B4A, is a free Android development suite that can have you writing simple to complex apps in quick order. Based on the Visual Basic programming language, this Rapid Application Design package is widely used and has a robust user community with helpful information. Learn more in our article at HubPages.
We are a participant in the Amazon Services LLC Associates Program, an affiliate advertising program designed to provide a means for us to earn fees by linking to Amazon.com and affiliated sites.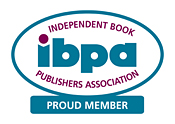 © 2020 Bayla Publishing LLC