Excerpt


Leadership Occlusion
Rough-Skinned Newt Lunge Stance
Status taricha granulose

To motivate others in the office environment you must exude poise and confidence, but effective leadership also requires practice. The Rough-Skinned Newt Lunge Stance provides the opportunity to exercise your administrative muscles, and trains you to overcome operational obstacles.

Regular use of this stance also enhances supervisory proficiency and may strengthen inspirational capacity. This technique should be practiced three times daily, and is especially effective when used before staff meetings.


Gossip Precision Deficiency
Dogfish Shark Bridge Position
Squalus acanthias
Gossip is the lifeblood of corporate communication, but like any specialized skill it should only be practiced by trained professionals. Without proper instruction, the novice may be inclined to disseminate rumors that lack therapeutic precision. The Dogfish Shark Bridge Position suppresses the body's tendency towards indiscriminate news sharing, and at the same time strengthens gossip fundamentals. This technique is perfect for new employees, or as a refresher for old timers.


From the Author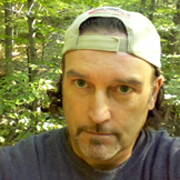 In creating this book, I enlisted the help of 99 volunteer models from Edinboro University of Pennsylvania and the surrounding community. Each model was photographed in an office or cubicle to demonstrate a technique designed to alleviate a common office malady.

The maladies were identified after many years of careful research and observation. No federal monies were accepted for this project. Many elements of the project can be considered environmentally friendly, and all religious and political views are represented.

The book is intended to tone, but only incidentally. Many of the models complained of muscle fatigue after their photo session, apparently as a result of using muscles not intended for the pose requested. This dedication to the cause of office wellness went largely unnoticed, but should never be completely forgotten.


Did You Know?
Scientists estimate that laughing burns anywhere from zero to one hundred calories per nanosecond. The author used this calculation to determine many of the suggested repetitions within this text, and much like yoga or tai chi, animals strongly influenced the positions utilized.

The design of this book is consistent with industry standards regarding cubicle exercise. For best results, mentally perform the pictured technique while two or three coworkers observe. This is known as cubicle imprinting, but can be performed in any office area.

At the top of each page you will find three lines of text. The first line lists the office malady addressed by the technique. The second line lists the name of the technique, and the third line shows the Latin name of the animal inspiring the technique. The three lines of text, known as a triplet, are followed by a photograph of a model demonstrating the technique.




Publisher Contact

Bayla Publishing
PO Box 457
Edinboro, Pa. 16412

Email:
[email protected]
Pedigree

Title: The Official Guide to Office Wellness
Author: William R. Vitanyi, Jr.
Genre: Office Humor
Format: Ebook, Trade paperback
Page Count: 120
Published: 2009
Publisher: Bayla Publishing
Availability: Kindle, Nook, Online