About The Human Society
Dogs are often far more intelligent than we realize, and Paps has taken this to a new level. Thanks to time spent in front of a television he can read many human words, and understands a lot about human technology. This gives him a special perspective in his dealings with humans.
As a show dog Paps is treated well, but there is a gap between him and his human pack. One day he misreads a sign, which suggests a way to bridge this gap. This begins a perilous quest to become human by gaining entry to The Human Society building.
Told mainly from the perspective of dogs, canine intelligence is featured in a journey from dog shows to puppy mills and beyond. As with life, The Human Society is part drama, part humor, and is a revelation about the human-canine relationship.
Purchase the Book
---
The Human Society is available in trade paperback or eBook at these and other vendors:

Amazon Kindle or Print
Apple Books
Barnes & Noble Nook or Print
Kobo
Scribd
Smashwords
Your local library may have The Human Society, but if not you can suggest it to them!
Available through most library catalogs.

Library of Congress Control Number: 2020911837.
ISBN-13 : 978-0978560058
Paperback : 208 pages
Dimensions : 5.5 x 8.5 inches

About the Author
---
Bill lives in northwestern Pennsylvania with his family and many pets. He is an Edinboro University of Pennsylvania alumnus, with a Bachelor's degree in Russian Language and many years of experience as a computer programmer.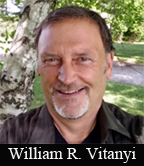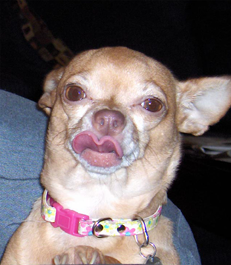 He has written several books, numerous articles, and also designs Android apps.
In 2008 he won an IPPY award (humor) for The Official Guide to Office Wellness.
Of writing, Bill says organization is important. One day he hopes to attain this, but until then he will either wing it, or outline with a passion.
Probably both.
On writing The Human Society, Bill was inspired while driving past the Humane Society, and by his Chihuahua's uncanny ability to influence human behavior. It was as if they could hear each others' thoughts.
Wait...who said that?
Connect
Vitanyi
Follow @vitanyi
Create a Website at 1and1
To contact me send email to: Contact Bayla
Dog Clubs and Dog Shows
---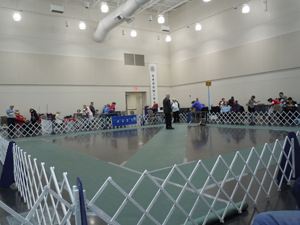 The first dog club is often credited to the Brits, who established the Bulldog Club in 1864, which didn't last very long. Perhaps it lacked the tenacity of its namesake. The more permanent Kennel Club was founded on April 4th, 1873 by S.E. Shirley and associates, for the purpose of governing dog shows and related activities. It took a bit longer in the States, as the first American effort was sponsored by the Westminster Kennel Club in 1877. There are now thousands of dog clubs in America. Most of these, often called kennel clubs, are not simply gathering places for dog play. Rather, they are gathering places for enthusiasts interested in preserving the quality of purebred dogs.
Kennel Clubs
In America these clubs tend to be associated with the largest kennel club in the United States, the American Kennel Club, or AKC, which maintains a registry of purebred dogs. While association with the AKC is voluntary, it provides a standardized set of rules and regulations and gives legitimacy to conformation or other events or specialty shows. Conformation is the degree to which a purebred dog meets the ideal for its breed. A conformation event is a contest to determine which dog most closely approaches this ideal. Thus, such dog shows are not a competition of dogs against each other, but a measure of each dog relative to its breed's ideal form, using well defined standards. Dog clubs play an important role in preparing for such events.
Dog Training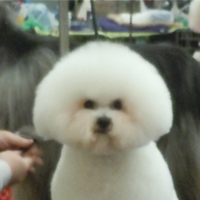 A high level of commitment to training and care is required for success in a dog show. There are strict rules of dog appearance and bearing—called the breed standard—that dictate the end goal, and inform the training regimen required to be successful. For the beginner as well as the expert a dog club provides training space, offers information about relevant rules and regulations, and facilitates camaraderie among purebred dog enthusiasts.
Canine Symbiosis
Not all dog club members participate in dog shows, and not all dog show participants are members of a dog club. There is, however, a symbiotic relationship between the two, and the bond that links them is the love of dogs.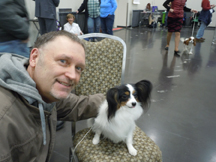 For the vast majority, raising a show dog is a labor of love. It has to be, because there is generally little or no financial gain. It is costly in time and money, especially considering the need to travel to shows, sometimes quite distant. Before the pandemic I had the opportunity to attend the 2020 Erie Kennel Club All-Breed Dog Show, in Erie, Pa. This was my first time attending a dog show in person, and I was impressed by the true motivation of these dog owners, which is the love of dogs.
Opposing Views
To be sure, there are detractors. Some argue that breeding for breed purity actually invites genetic weaknes or propensity towards disease. An entire industry of puppy mills has emerged with financial gain as the only motive, at the expense of canine health and safety. Further, the very notion of breeding is abhorrent to some, given the excessive population of dogs in shelters, many of which are eventually killed.
Finally, the use of the word "purebred" has its own connotation that hints at racism. Although a dog breed is not a race, the assumed parallel is just too much for many to tolerate.
Conclusion
While dog clubs and dog shows may not be everyone's cup of tea, for the vast majority of participants the motivation is clearly based on a positive bond with their dog. The care and attention that is lavished on these pups by their owners must be seen to be appreciated. For the spectator watching at home, perhaps the best education would be to attend a dog show in person. I did, and it was quite a revelation.
---
We are a participant in the Amazon Services LLC Associates Program, an affiliate advertising program designed to provide a means for us to earn fees by linking to Amazon.com and affiliated sites.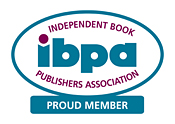 © 2020 Bayla Publishing LLC